18 Mistakes First-Time Visitors to Vietnam Make
Vietnam is fast becoming a popular tourist destination, but just like fish out of water, some visitors might have a hard time trying to make sense of how things work here.
There are habits and systems that have been in place for generations that may seem perfectly normal to a local but might come across as strange to someone from a different continent.
This leads to the inevitable awkward (and sometimes hilarious) situations that may arise. To help you out, we've compiled a list of common mistakes first time visitors to Vietnam tend to make and how to avoid them.
If you're currently in Vietnam and have loved ones or friends who are coming here soon to visit, feel free to share this article with them. It's for their own good!
1. "I'll never burn"
Some of us have weather apps on our phones which constantly remind us to stay indoors during the afternoon because of the high UV rating here. Sometimes it's ridiculous – I get these even during rainy days. Sadly, this notification is actually legitimate, even during a thunderstorm.
It's common for the UV index to loiter around the 8-10 range in Vietnam, and sometimes it even goes up to 12. To put this in perspective, a reading of 6-7 is already considered a "high-risk potential of harm from unprotected sun exposure."
In other words, buy sunscreen and use it. Every day. An SPF of at least 30 is good enough, although 50 is recommended. Try not to stay under the sun for too long, regardless.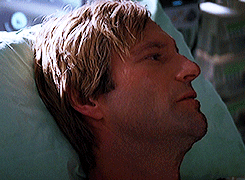 2."Riding a motorbike should be easy and pleasant"
It's not, unless you enjoy crawling at about 15km/h together with 200 other bikes within a 100 metre radius under the really hot sun. For starters, traffic lights and signs are mainly just suggestions and motorists only pay heed to traffic rules when there are traffic policemen around.
Secondly, your sense of direction will be distorted quite rapidly because at some point, you may start wondering why you are suddenly facing oncoming traffic even though you didn't switch lanes (It's not your fault, actually). And good luck to you at roundabouts, because entering one of these will be the closest visual and experiential representation of a beehive just seconds after getting disturbed.
Suggestion: Get apps like Uber or Grab, with their respective bike taxi options, UberMoto and GrabBike. They are cheap, reliable and, more importantly, the destination and route are already set. All you need to do is sit back and enjoy the ride.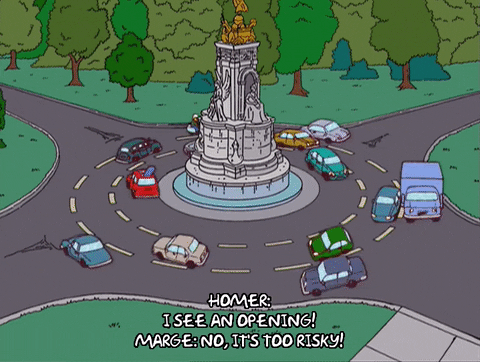 3. "Air-conditioning is good!"
In a country that's mostly hot and wet all year round – especially in the south – air-conditioning may come across as a lifesaver. However, unless you can constantly ensure that the filters are clean, there's a pretty high chance you might get yourself into a coughing fit.
It is also advisable to not set your temperature more than 10 degrees celsius below the temperature outside your room. Since the average temperature in Saigon is about 30-33 degrees celsius during the day, a decent range for your air-conditioner would be between 24-27 degrees celsius.
Suggestion: Get an electric fan. They are generally cheap and you can find a decent one at any neighbourhood electronics store for about US$10.
4. "Clothes in Vietnam are of poor quality"
Not many people know this but textiles and garments are a leading export in Vietnam, with about a quarter of the country's industrial workforce employed in this field. This also means there's plenty of fabric lying around and with that, plenty of skilled tailors to turn that fabric into stunning pieces of clothing.
Suggestion: Plenty of locals and foreigners alike get their clothes custom-made and fitted by bespoke tailors here. And the best part? They're affordable! Why go to a shopping mall for a shirt that someone else may also own when you can just get some fabric, head down to a tailor and get it made exclusively for less than US$30.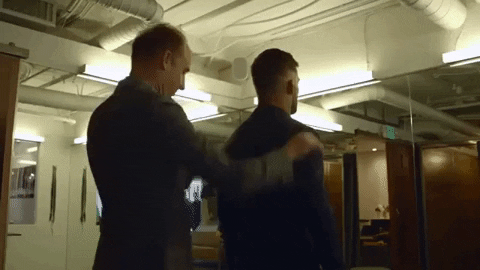 5. "I can see a lot in 12-14 days"
In theory, yes. But you may realise you're spending more time sitting in a vehicle than actually experiencing your destination. Due to road conditions and traffic, some routes take over six hours to get somewhere less than 200 kilometers away, and if you're planning a cross country trip (Saigon/Hanoi to Da Nang/Hue), the fastest option will be taking a flight. Keep in mind that the trip may not be cheap, and if you head to the airport early you have less time to actually explore.
Suggestion: You might want to plan for one or two long trips (Phan Thiet to Dalat/Nha Trang) and a couple of shorter trips (Da Nang and Hoi An) instead. If you really want to explore the north, central and south in one trip, you can consider spending three to four days in Hanoi, take a flight to Da Nang to spend another three days there and then head to Saigon for your remaining days. It would be advisable to buy multi-city tickets on the same airline, which is what I did. My total fare was less than US$80, but that really depends on the time of the year and your luck.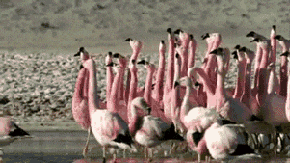 6. "I'll find out all I need to know when I get there"
This is also one of the reasons why this article exists – Vietnam is a country that upholds strong traditional and cultural values, and with tourism only a recent addition to the country's objectives, you may have difficulties finding bilingual signs or menus. For someone new to the country, you should definitely do some research on the cultural nuances before getting here.
Suggestion: Research the names of dishes and the places you want to visit. If you write the addresses down, it will be easy for you to move around, as some parts of the country can be really confusing. More importantly, read up on what NOT to do when you're here. Vietnamese people are generally warm and friendly, and you don't want to offend them by unwittingly doing something inappropriate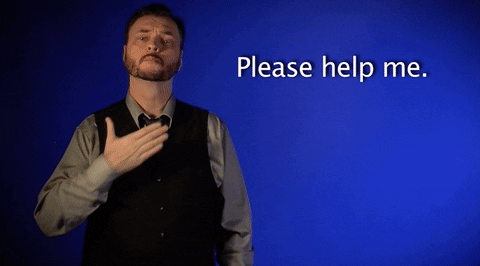 7. "I'll get my visa on arrival"
Unless you're a citizen of one of 17 countries who may enter Vietnam without a visa for varying time periods, you will need to apply and pay in advance – either through a Vietnamese diplomatic mission abroad, or through an agency or online application process so that the visa will be waiting for you on arrival. The latter is only possible if you're flying in.
The only exception to this rule is Phu Quoc Island. If you enter by sea or through the international transit lounge at Tan Son Nhat airport in Ho Chi Minh City, you get a 15-day visa exemption. Keep in mind that you will still need a visa if you proceed to the Vietnamese mainland from there.
Suggestion: If you're heading to the mainland, visit one of the many travel agencies which allow you to make an online application for a visa. Vietnamvisapro.com is a good, reliable and efficient one.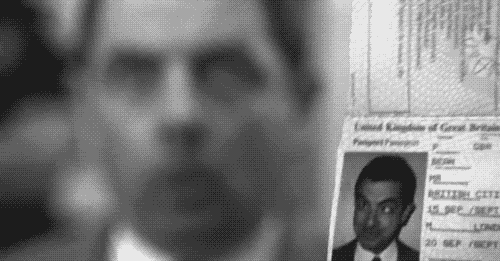 8. "I don't need to ask what something costs"
Although this is not as common these days, it's always good to err on the side of caution. Vietnam may be generally cheap for foreigners, but you may not realise that at some places – especially street vendors or dealing with private motorbike taxi drivers – you might be paying more than what you should. I've had a com tam stall charge me VND25,000 for a meal when the local guy sitting at the next table paid only VND20,000 for the exact same thing. Although the difference is not large on a quantitative scale, it's still an issue of ethics.
Suggestion: Be aware of what the costs are for certain items, it's always beneficial to do a quick google search or ask a local. Sometimes it's easier to be open-minded enough to just accept it if the difference is not that huge.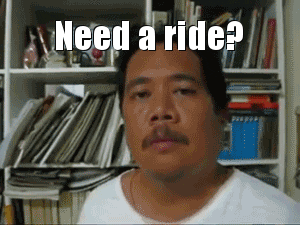 9. "That guy offering a taxi at the airport seems very nice"
He is, isn't he? With a "Good Afternoon, Sir!" in perfect English and a winning smile, offering to help you with your luggage and showcasing the best of Vietnam's hospitality, he might make a very good first impression of this wonderful country. That is, until you get to your destination.
He is out to make money, that's a simple fact, and he's going to charge you a pretty high amount simply because he can. Unless you were planning to get a limousine service, it's best to just politely decline him at the airport, avoid the private taxi desks and move along to much cheaper options.
Suggestion: Regular metered taxis such as VinaSun (White) and Mai Linh (Green) provide reliable transportation to get you to your destination. Alternatively, you can also use apps such as Grab or Uber, which allow you to set your destination in the app with a fixed price although you might have to move away from the designated pick-up area at the airport to get one.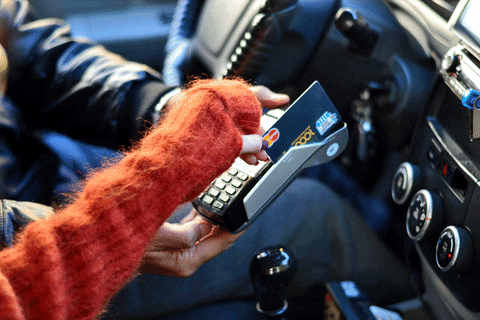 10. "I'm going to Halong Bay between December and March and hope to be able to swim in the bay."
This applies if you think the whole of Vietnam only consists of two seasons: hot and rainy. Unfortunately, while this might be the case in most other Southeast Asian countries, this rule is only applicable in the south. The northern part of Vietnam actually experiences four seasons.
So between December and March, and especially in January, unless you have a craving for hypothermia, it's strongly advised to keep clear of watersports.
Suggestion: Halong Bay is best during the spring or autumn months when it's not too hot or cold, and away from the rainy season, which typically lasts from July to September.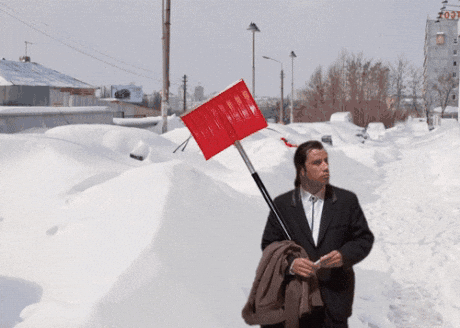 11. "This rum and coke bucket is cheap, it can't be that bad"
The rule of thumb for drinking alcohol in Vietnam is this: If it's way too cheap, it's probably fake. If you come across a restaurant or store selling a bottle of alcohol for ridiculously cheap prices, it's most likely coming from a local distillery making grain alcohol with the quality control requirements of "just fill in the bottle and close the cap and make sure it's not leaking".
Suggestion: The price of legitimate alcohol in most proper bars is generally affordable, so get recommendations from residents or credible websites on where you can spend a good night out without having to wake up the next morning with a piercing headache.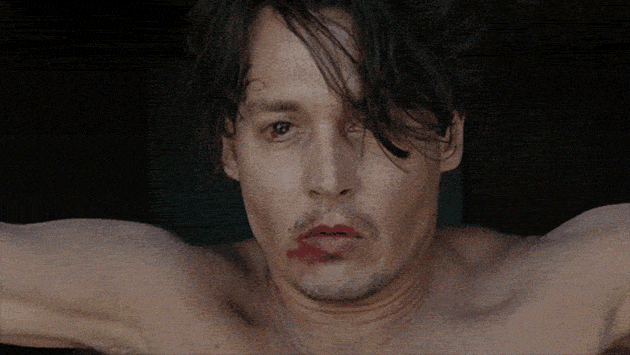 12. "Crossing the road is easy!"
It is easy, but only after you've mastered the art of telepathy. You may have seen a few people casually strolling across a busy street with cars and bikes whizzing around them. This is because they have developed the instinct to cross the road by regulating their speed and honing their self-awareness to knowing which vehicle is going to stop, or make a detour around them.
This skill takes some time to master, and from now till the time you do so, crossing the roads in Vietnam will always be a life-changing experience.
Suggestion: You may have better luck at an intersection with traffic lights, but if push comes to shove and there's no traffic light nearby, then remember this second rule of thumb: if it's anything smaller than a car, just keep walking. But always keep your eye on oncoming traffic and react accordingly.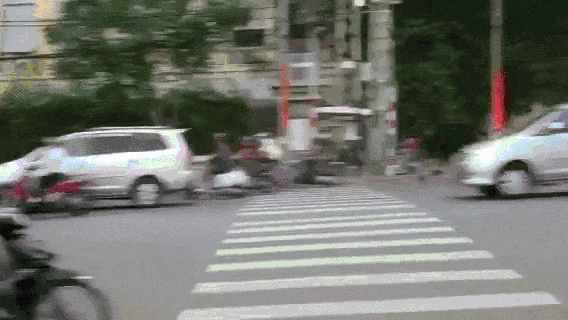 13. "One cafe sua da after dinner won't keep me up"
Ca phe sua da stands for iced coffee with sweetened condensed milk, and both locals and foreigners love it because of it's thickness and strong, sweet taste. Like all coffees, its primary function is to keep you awake and this one isn't any different. In fact, it does its job a little bit too well sometimes.
Suggestion: drink something else that doesn't contain as much caffeine and you should be able to get a good night's sleep.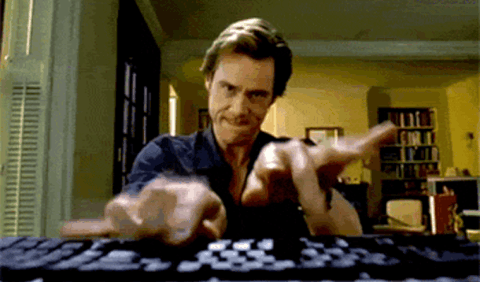 14. "You must always negotiate and bargain."
This is a tricky one because things here are already cheap to begin with. You can easily get a glass of beer for US$1, a delicious meal for less than US$2 and a decent dress for less than US$10.
To be fair, some places do not mark the prices of their products and it's common to hear expats and tourists talk about how they've been overcharged, so it's natural to walk around with the suspicion that every store owner in Vietnam is out to rip you off. This is certainly not true.
Suggestion: If you feel an item is unreasonably expensive, try haggling politely. If it doesn't work, walk away. Reverse psychology can be a great tool sometimes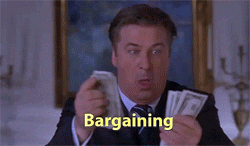 15. "That location is just 2km away; I'm sure we can leave 15 minutes before the meeting."
As mentioned previously, a 200km journey could take more than six hours, but on a micro level, a 5km journey could take close to an hour if you happen to be travelling during the morning or evening peak period, or anytime it rains.
Due to infrastructural issues like bad drainage coupled with inclement weather and the increasing number of cars in the city, traffic congestion is a real problem in many parts of Saigon and Hanoi. This is almost always evident at the moments when you're in a rush.
Suggestion: Allow an additional 45 minutes of travelling time on top of your original estimation by using the formula (n+45). For example, if you are going to travel to a place 5km away, you would think that being in a vehicle that's going at an average speed of 30km/h would take about 10 minutes (n). Now add 45 minutes to the mix so this means, leave your house 55 minutes early to ensure you get to your destination on time.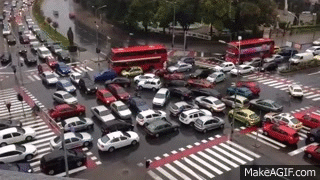 16. "Isn't pho the only noodle dish in Vietnam?"
Due to the international popularity of pho, it's not surprising that many people think pho is the only noodle dish in Vietnam.
Suggestion: Now let me introduce you to hu tieu, mi quang, bun cha, bun bo hue, mien luon nuoc, banh cuon, cau lao, bun rieu, bun bo nam bo, cha ca and bun moc. That was quite a mouthful (pun intended)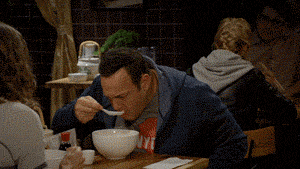 17. "The bucket of water and ladle in the bathroom must be for washing my hands."
It's called a dip-and-pour, a very common thing in South and Southeast Asian countries, and it is exactly what it sounds like. You're supposed to strip and then using the ladle, scoop up the cold water from the bucket, take a deep breath and then pour it over your head. About two scoops is enough before you start soaping yourself and then finish it off with another two scoops.
If you're lucky, you may get "hot water", in the sense that it's actually warm water that someone took the effort to boil earlier. Consider that a privilege.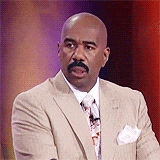 18. "Everything is cheap here."
I may have repeatedly mentioned by now how Vietnam is generally cheap but depending on where you are, and the make of the product or service, you could be looking at some serious dong.
Since Vietnam is home to many manufacturing firms, there are many goods that are produced locally which are really cheap. However, imported items can be disproportionately costly. Items like ice-cream, luxury goods, Japanese whiskey and electronic goods can actually be even more expensive than in Singapore or Hong Kong.
Suggestion: Touristy places and shopping malls aren't the places you want to be in if you're looking for a good bargain. Consider flea markets and local boutiques. Vietnamese people are an entrepreneurial and creative bunch and you can find some hidden gems tucked away in some random alleys.
So there you have it, 18 common mistakes that first time visitors to Vietnam have made. Do you also have a mistake that's not on this list? Let us know!